Macclesfield Chiropractic Clinic
Are you looking for a chiropractor in the Macclesfield area?
Robert is pleased to welcome you to the chiropractic clinic at West Street in Congleton. The clinic opened in November 2005 and offers the very best in chiropractic care using evidence-based practice. If you are looking for a chiropractor then please ring us now on 01260 277882. Initial examinations are £35 and treatments are £40 - both by appointment only.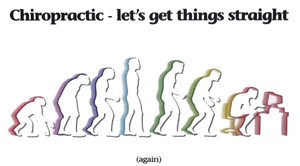 Do you suffer from Back Pain and live in the Macclesfield area?
Congleton Chiropractic Clinic is able to help with complaints including Back Pain, Neck Pain, Headaches, Slipped Discs, Work and Sporting Injuries, Whiplash, Carpal Tunnel Syndrome, Frozen Shoulder, Golfer's and Tennis Elbow, Muscle and Joint Pain, and Repetitive Injuries. These are just the most common reasons to see a chiropractor. If your pain or complaint isn't listed, please contact us to see whether we can help you.